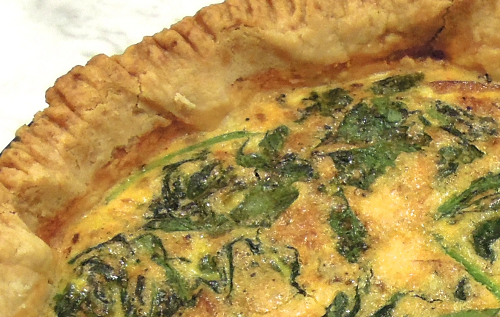 Ingredients:
1 10 oz package frozen chopped spinach
¾ cup liquid egg substitute
¾ cup shredded reduced fat cheese
¼ cup diced green pepper
Directions:
3 drops Frank's hot sauce Microwave spinach, draining off water. Preheat oven to 350
degrees. Line 12 cup muffin pan with foil baking cups. Spray cups with cooking spray.
Combine egg substitute and all other ingredients in bowl. Mix well. Divide evenly among 12
muffin cups. Bake for 20 minutes or until knife inserted in the center comes out clean. These
can be frozen and reheated in the microwave. Any combination of veggies can be used.