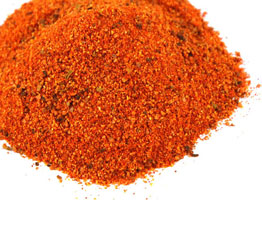 Ingredients:
1 1/2 tbsp chili powder
2 tbsp cumin
1 1/2 tbsp paprika
1 1/2 tbsp onion powder
1 tbsp garlic powder
1/8- 1/2 tsp cayenne- depends on how spicy you like it
Directions:
Mix all ingredients well and store in an airtight jar. Use 2 tablespoons of seasonings per
pound of meat, which is about right. Recipe makes about 8 tablespoons, or 4 batches worth.