Omit the cheese if you are in Phase 1 or 2. You could substitute an egg white to keep the
mixture together. Makes about 2 dozen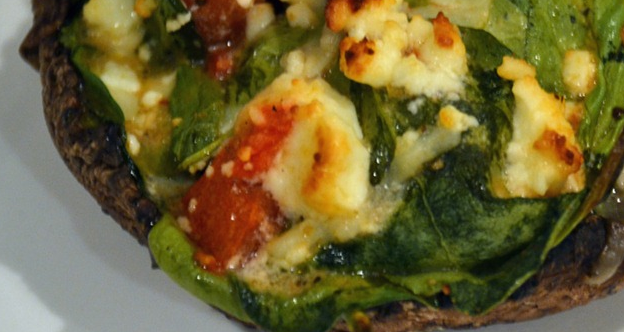 Ingredients:
2 tbsp Extra Virgin Olive Oil, divided
2 (8-oz) packages button or baby belle mushrooms, stems removed and finely chopped, caps
left intact
1 small yellow onion, chopped
Salt and ground black pepper to taste
1 (1-pound) pkg frozen spinach, thawed and squeezed of excess water
6 oz Feta cheese, crumbled (only for Phase 3 and 4)
Directions:
Preheat oven to 350°F. Heat oil in a large skillet over medium-high heat. Add mushroom
stems, onions, salt and pepper and cook, stirring occasionally, until softened, 8 to 10 minutes.
Transfer to a large bowl along with spinach, toss well; set aside to cool. Arrange mushroom
caps in a single layer on a parchment paper-lined baking sheet. Add Feta, salt and pepper to
spinach mixture then divide filling evenly between mushrooms, mounding it in the center of
each. Drizzle mushrooms with remaining 1 tablespoon oil and bake until softened and juicy,
about 20 minutes.