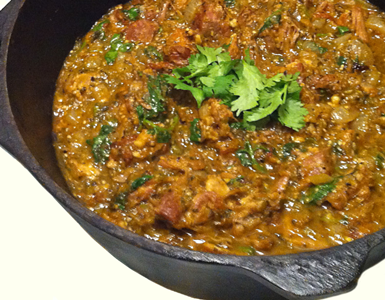 Ingredients:
2- 7 ounce cans of diced green Chiles
1 20 oz. package of 99% fat free ground turkey breast
2 cups of chopped onions
1 tsp crushed or minced garlic
2 cups of chopped zucchini
2 cups of chopped tomatillos (this would count as a tomato, which is an occasional veggie)
1/2 tsp cumin
1/4 tsp pepper
1 tsp sea salt
1/2 tsp dried oregano
1/8 tsp cayenne pepper, or 1/4 tsp of chipotle chili powder
2 cups of chicken broth
1 Tbsp of grape seed oil
Directions:
Saute garlic and zucchini in grape seed oil and brown turkey breast into vegetables. Add to crock pot with Tomatillos, green chilies, onions and spices. Cook on low for 4 hours. Very filling and a great way to get those veggies in!! You may also add some other veggies that you may like. I added even more spices because I tend to like things pretty spicy!
**We also tried this using lean ground beef, beef broth and a smoky chipotle chili powder and it was YUMMY!