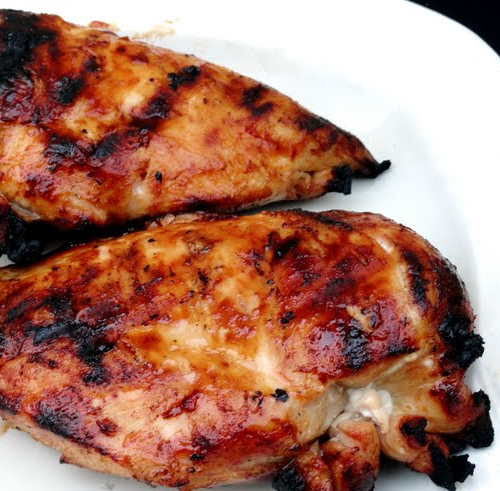 Ingredients:
2 Tbs tamari sauce
1 Tbs lemon juice
1 tsp olive oil
1/4 tsp dried Italian seasoning
1/2 tsp grated fresh ginger root
1/2 clove garlic, crushed
1/8 tsp onion powder
1/2 pinch ground black pepper
4 boneless, skinless chicken breast halves, cut into strips
Directions:
In a large, resealable plastic bag, combine the first 8 ingredients. Place chicken in the bag and seal the bag. Leave the chicken in the refrigerator for at least 3 hours or overnight. Saute or grill.