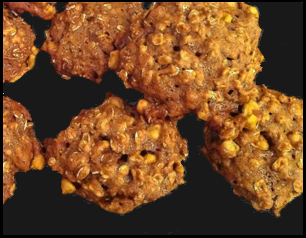 Ingredients:
1 IP Serving
1 packet IP Maple Oatmeal or Plain crepe
1 packet IP Butterscotch Pudding
1 ounce water
1 ounce egg white
Pumpkin Pie Spice to taste
Directions:
Preheat oven to 350 degrees. Mix all
ingredients in a bowl. Spray cooking spray
in mini-muffin pan. Drop spoonfuls of dough
in the muffin pan. Cook for 12-15 minutes.