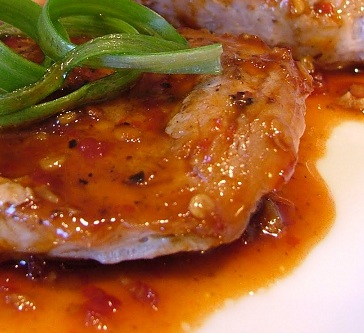 Ingredients:
7 oz pork medallion
1 ½ cup oyster mushrooms, sliced
½ cup tomato, sliced
1 tbsp chipotle
1 tsp elephant garlic, cooked
1 tsp lime zest
¼ tsp grape seed oil
ea salt & pepper, to taste
Directions:
Rub pork medallions with chipotle and lime spices. In a hot non-stick, add oil and pork; let sear.
When the pork is well seared, set aside.
Now, add mushrooms, sea salt, pepper, tomatoes, lime zest and garlic; let cook for a couple of minutes.