Makes 3 regular muffins or 12-bite size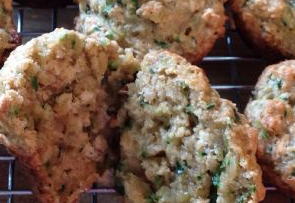 Ingredients:
1 package of Ideal Protein Maple Oatmeal
1 egg – beaten
1/2 tsp baking powder
Pinch of salt
1 tsp of Sucralose, Stevia
1-1/2 tsp cinnamon
1/2-3/4 of small zucchini finely grated (squeeze out excess juice) 2-3 oz water
Directions:
Beat the egg in a bowl. Add Maple Oatmeal, baking powder, salt, Sucralose, cinnamon, and zucchini. Mix and gradually add water until you have a good batter. Bake at 385°F (200°C) for 20 minutes.