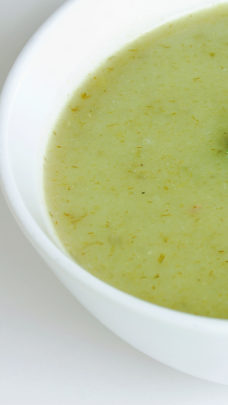 Ingredients:
1 package of Ideal Protein Leek Soup
1 cup cooked broccoli
¾ cup cauliflower
¼ cup chopped fresh onion
Salt and pepper
Directions:
Mix Ideal Protein Leek Soup with 6 ounces of water; add cooked veggies and onion. Heat up
in microwave or on stovetop. Add salt and pepper to taste.
Used with lean ground beef or turkey, this would be great for a taco salad with fresh salsa.