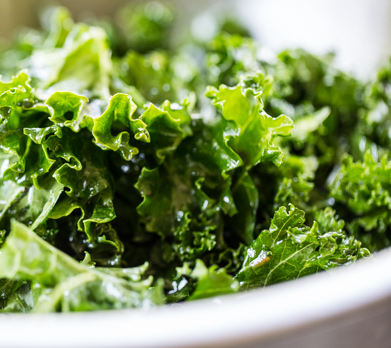 Ingredients:
Kale torn up into small pieces (nothing larger than 2" x 2")
juice of 1/2 lemon, or 1 tbsp apple cider vinegar or lime-garlic juice
1/4 tsp sea salt
pepper
olive oil
nuts (Phase 1 & 2 use 1/3 cup of soy nuts)
tomato
Directions:
Rub the salt and the acid into the kale pieces. Let it sit for up to 5 minutes to wilt the kale a
little. Add the olive oil and pepper. Toss the kale with the oil. Sprinkle with the (soy) nuts.