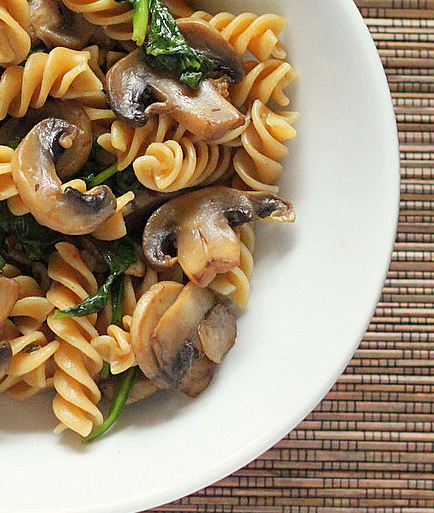 Ingredients:
2 Ideal Protein Rotini packets
1 small can Stewed Tomatoes
1/2 cup sliced Mushrooms
1/4 cup diced Onions
1tbsp chopped fresh Basil
a small bunch of Fresh Spinach leaves
Go Veggie Parmesan shreds
Sea salt and Pepper to taste.
Directions:
Cook Pasta for 12-15 miuntes
In small skillet add olive oil on medium heat, add in mushrooms, onions and spinach leaves, cook and stir until mushrooms and spinach are tender, add stewed tomatoes and basil simmer for 5-10 minutes.
Drain and add Pasta, pan toss to coat Pasta.