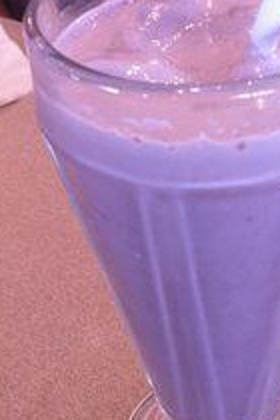 Ingredients:
1 packet IP vanilla pudding
8 oz water
1 c of ice
1/2 tsp vanilla
1 tsp of Grape JELLO gelatin dessert powder
Directions:
Shake up everything in the shaker, pour over ice and enjoy!!! tastes just like those frozen
grape popsicles with ice cream in the middle
*note* I used 1 tsp of real full-sugar Jello. It contains about 1 carb per teaspoon and is purely
sugar. they don't make sugar free jello in grape so you could also use the sugar free jello in a
different flavour like orange or cherry but it's made with aspartame and i know i would rather
have an extra carb in the day that ingest a nasty chemical like aspartame.