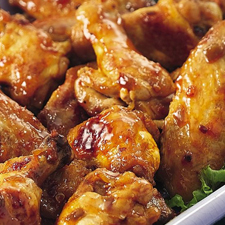 Ingredients:
6 boneless chicken breasts
1 teaspoon salt
2 teaspoons paprika
2 teaspoons pepper
10 cloves garlic, unpeeled*
Directions:
Mix the seasonings; rub all over the chicken. Cover the chicken with garlic cloves. Cook on LOW 6 hours or until the chicken is done in slow cooker. You can add other flavors, seasonings, spices, this is my base sometimes I use curry, jerk spice to change it up a bit.