We went to Mexico for the first time some years ago and I was taken by the fresh salsa they served with every meal. This Salsa recipe is the closest I could find to the authentic Mexican dish we enjoyed on vacation.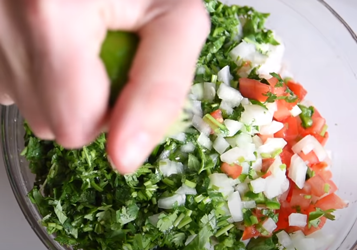 Ingredients:
1 1/2 pounds tomatoes, chopped
1 medium onion, chopped (about 2/3 cup)
1 to 2 jalapeño or serrano peppers, finely diced
1/2 cup finely chopped fresh cilantro leaves
Fresh Squeezed Lime
Directions:
Add the tomatoes, onion, cilantro, diced peppers and lime juice to a bowl. Generously season with salt — start with 1/2 teaspoon and go from there. Set the salsa aside for 15 to 20 minutes.