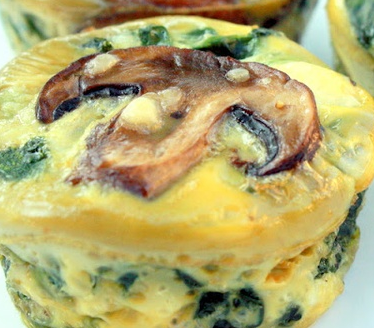 Ingredients:
6-12 eggs
1/4 cup chopped mushrooms
1/2 cup baby spinach leaves
1/4 cup diced tomato
onion powder
garlic powder
sea salt
Directions:
Preheat oven to 350. Spray muffin tin with olive oil.
Break an egg in each cup of the tin! If you like you can stir each egg to make it scrambled.
Add a few of the veggies to each cup and lightly season with garlic powder, onion powder, and sea salt. Bake for 20-25 min.