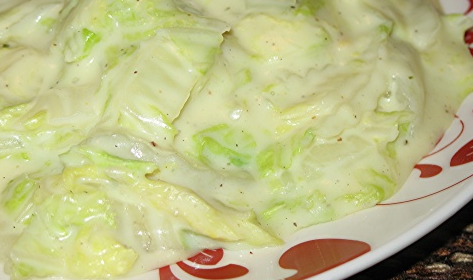 Ingredients:
Garlic cloves ( however many you like)
Shredded Red cabbage enough for 2 generous helpings
IP leek soup with 2/3 cup water
Directions:
Sauté garlic until lightly golden. Add shredded red cabbage. Cover and cook over medium
heat until the cabbage is tender and has deepened in color. Remove from heat. Dissolve IP
Leek Soup completely until smooth. Warm it up on the stove or in your microwave (no more
than 50% power). Stir into the cabbage and serve at once, warm. This is a great way to
"cream" any of the veggies from the list of recommended vegetables. It would also be great
with leeks.