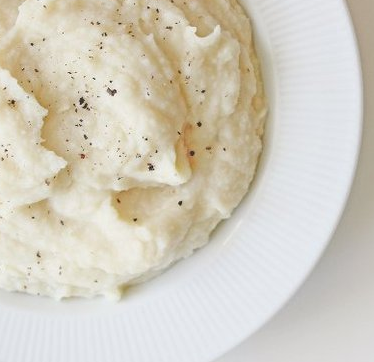 Ingredients:
2 large celery roots (aka "celeriac")
about softball size salt
1/8 to 1/4 cup EVOO or Chicken Broth
a dash of white pepper
Directions:
Peel the celery roots: use a knife, not a veggie peeler. Cut into small chunks, about 2" square.
Boil salted water and add the root. Simmer until soft, about 30 minutes. Drain and put into a
food processor. Add the EVOO and white pepper and process until smooth and creamy. May
need a dash more of salt.