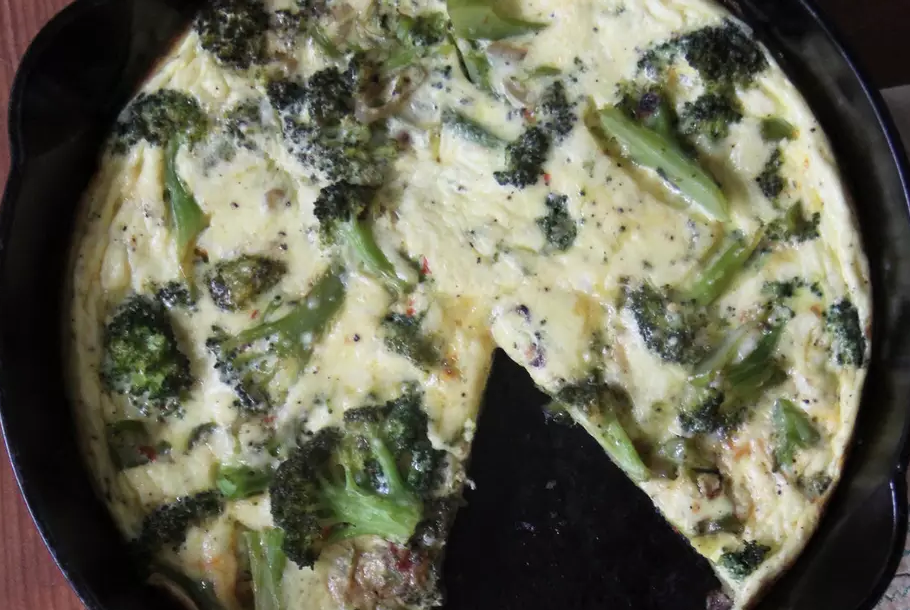 Ingredients:
4 eggs
8 egg whites
1/2 pound ham
7 cups cooked broccoli chopped
1 cup parsley chopped fine
Directions:
Blanch broccoli in salted, boiling water. Cool. Chop.
In a large bowl, beat all eggs, add parsley, basil, salt and pepper until just blended. Stir in broccoli, ham and parsley.
Heat oil in a 10" ovenproof skillet over medium heat. Pour in egg mixture. Cook over low to medium heat until eggs are almost set but still moist on the surface about 10 to 15minutes.
Cut into wedges to serve.