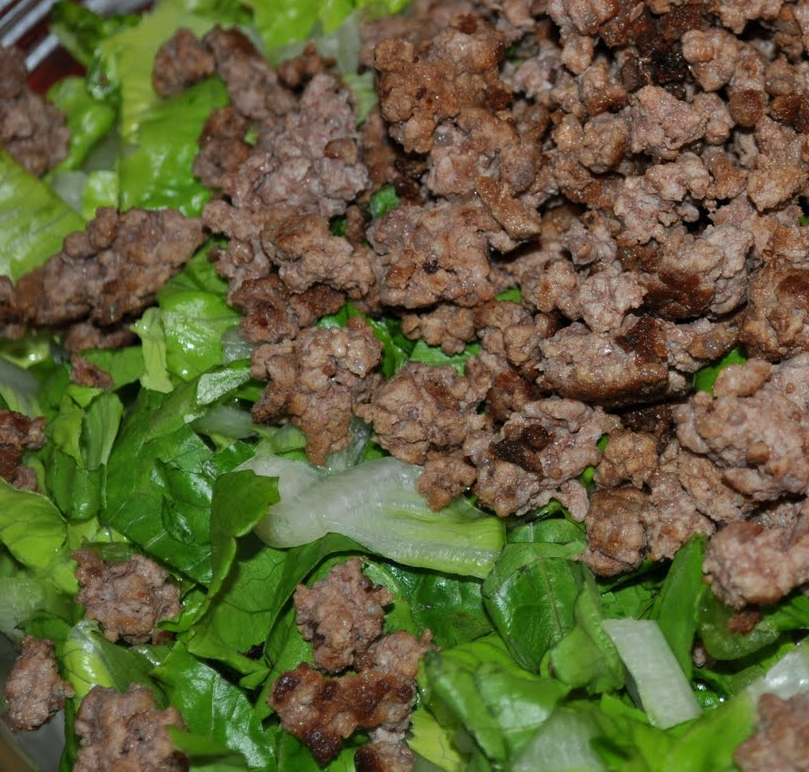 Ingredients:
1/2 pound raw ground beef, about 5 1/2 ounces cooked weight or 153 grams cooked *
Salt and pepper, to taste
1 tsp minced dry onions
46 grams dill pickle slices or 2 dill spears, chopped, about 1 5/8 oz
2 tbsp WF Thousand Island Dressing
1 1/2 ounces iceberg lettuce, shredded
Directions:
Brown the ground beef, drain off any fat, season with salt and pepper.. Meanwhile, soak the
dry onions in a little water to rehydrate them. Put the meat in a large salad bowl and add the
remaining ingredients. Toss and eat at once.