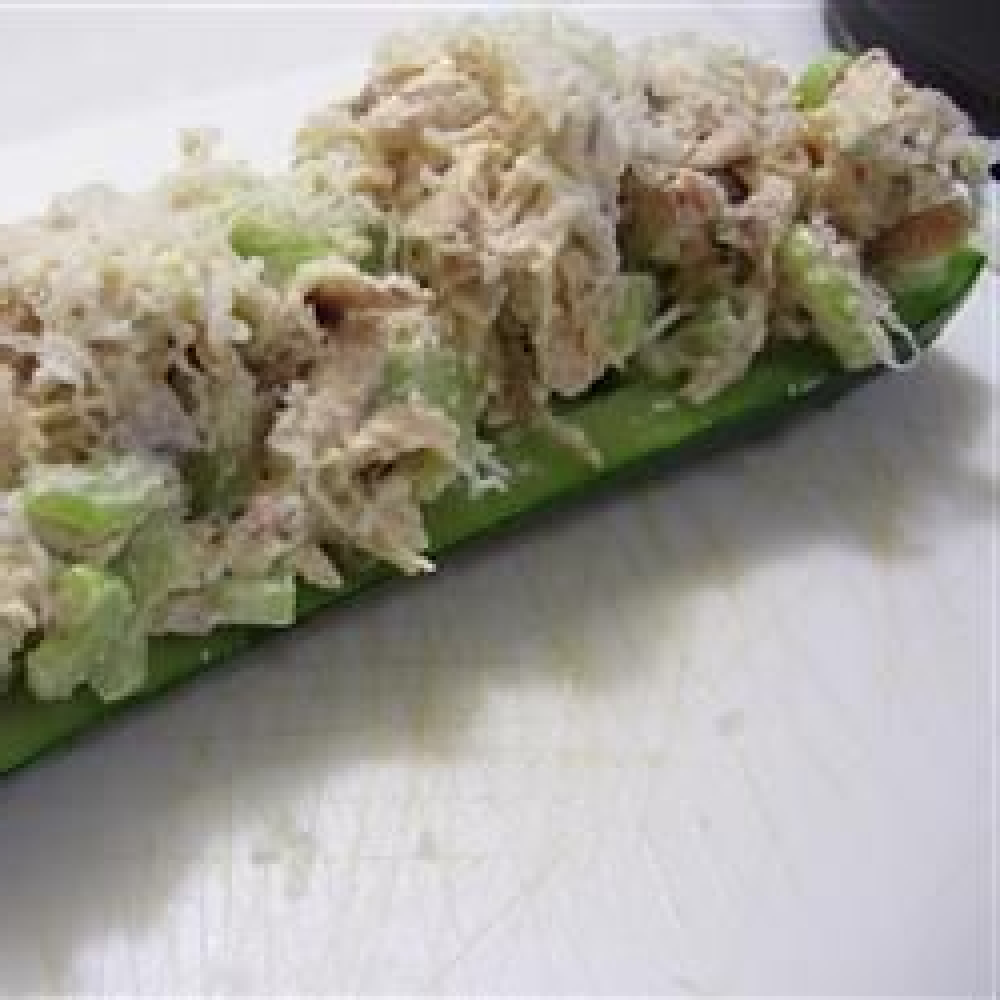 Ingredients:
10 oz tuna fish
1/2 cup cooked, chopped bacon
2 scallions, thinly sliced (roughly 1/3 cup when sliced)
1/4 cup chopped fresh flat-leaf parsley
1 rib celery, small dice (roughly a half cup)
1 tsp Mrs. Dash Original Seasoning Blend (or a seasoning blend you are comfortable with)
1 ripe avocado
squeeze of fresh lemon juice (about a teaspoon)
a few grinds of black pepper, to taste
2 English cucumbers
Directions:
Start with your mis en place–slice the scallions, dice the celery and chop the parsley and cooked bacon. Open the cans of tuna fish and add to a large mixing bowl. Next add the scallions, bacon, celery, parsley and Mrs. Dash seasoning blend (or salt, MSG, gluten-free seasoning blend of your choice). Combine these ingredients.
In a separate bowl, mash an avocado with a squeeze of fresh lemon juice (about a teaspoon) into a sauce that resembles guacamole.
Add the avocado mash to the tuna and combine well. A few grinds of black pepper will finish the salad off, add according to your preference and mix one last time.
For the cucumber boats, I removed the plastic and gave them a wash. I cut the cucumbers into 2-3 inch sections, then halved lengthwise. To make the "boat", simply use a spoon to remove the seeded centers, leaving the flesh and skin of the cucumber in tact.
Fill each boat with bacon tuna salad and garnish with additional chopped bacon and sliced scallions, if desired. This recipe will yield approximately 16 boats, depending on the size of your cucumbers. Great appetizer material!