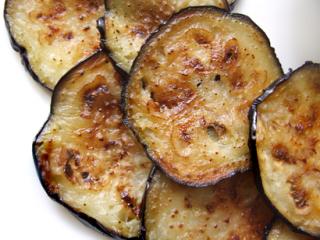 Ingredients:
1 eggplant, about 1 1/4 pounds before trimming
Coconut Oil or Oil spray, for frying
Breading mixture
1 Packet Ideal Protein Soup Mix
1/2 teaspoon garlic powder
1/2 teaspoon Italian seasoning or other seasoning of your choice
Salt and pepper, to taste
2 eggs
Directions:
Combine all of the dry ingredients in a shallow pan. Break the eggs into another shallow pan and beat well with a fork. Start with 2 eggs and add the third one if needed, I use 1 whole egg and 2 egg whites.
Heat the oil in a large non stick skillet over medium heat. Cut the eggplant into twelve 1/4-inch slices. Dip each piece of eggplant in egg to coat, then lightly coat with dry mix. Fry until golden brown on both sides.