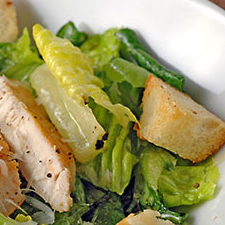 Ingredients:
2 Large Chicken Breasts
Seasoning of your choice (whatever is allowable for your diet) Lettuce
Walden Farms Caesar Salad Dressing
1/2 package Dill Pickle Zipper
Directions:
Cook and season chicken.
When cooked, cut into pieces and put in lettuce. Pour caesar dressing on salad, put half of the bag of Dill Pickle Zippers on the salad and voila!
Thank you to our visitor DeAnne for the recipe!