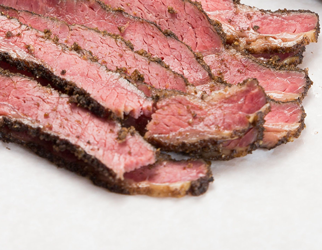 Ingredients:
1 1/2 lb flank steak fat trimmed
1-2 tsp grape seed oil
3 c celery, Chinese cabbage, mushrooms-all sliced diagonally
1 IP friendly beef bouillon cube
3/4 c boiling water
5 tb reduce sodium soy sauce
1 1/2 ts ground ginger
1/2 ts ground black pepper
Directions:
Cut steak into thin diagonal slices. (For easier slicing, partially freeze first.) In large skillet, heat some oil. Add steak strips, a few at a time. Brown on both sides. Remove and set aside. Add celery and leeks to skillet. Saute for 3 minutes or so. Dissolve bouillon cube in water. Add to skillet along with soy sauce, ginger and black pepper. Stir well. Add browned steak; spoon juice over steak. Cover and simmer 10 minutes or until steak and vegetables are fork tender. Serve over cauliflower rice top with green onions.